Board of Directors
Mike Victorino, President
Mike has served  on the Maui County Council since from 2006 through 2017.  He served as Chair of the Policy and Intergovernmental Affairs Committee and Vice Chair of the Water Resources Committee and Land Use Committee.  He also served on the Budget and Finance Committee; Committee of the Whole; Housing, Human Services and Transportation Committee; Economic Development, Energy, Agriculture and Recreation Committee; and Planning Committee.  Mike has served on the MFSS Board of Directors since 2014. 
Wade Robson, Vice President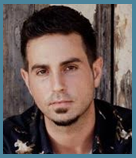 Wade spent 25 years of his life in the entertainment business in Los Angeles.  Three years ago Wade and his family moved to Maui and he  is now extremely dedicated to the Maui community, particularly as a child abuse prevention advocate, motivated by the fact that he is a survivor of child abuse himself. He runs a support group for Adult Survivors of Child Abuse and is a sought after documentary filmmaker for people and organizations with altruistic causes. Wade has been on the MFSS Board of Directors since 2014 and serves as the Vice President.
James Geiger, Esq., Secretary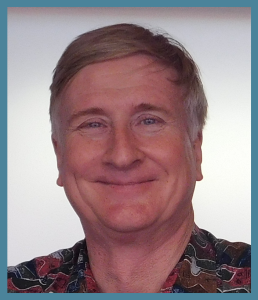 Jim is a partner with Mancini, Welch & Geiger since 2002 practicing in the areas of commercial litigation, general business advice, and land use matters.  Jim is the current MFSS Board Secretary and has been on the Board since 1989.
Steve Clark, M.D., Treasurer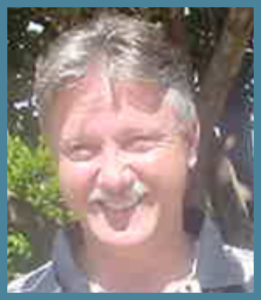 Steve is a dedicated pediatrician in private practice on Maui since 1985. Steve has  been a
member of the Active Medical Staff at Maui Memorial Medical Center, and served on numerous hospital committees. He has also had the privilege of serving as chairperson for our Department of Pediatrics for the term 1991-1992. Steve currently serves as the Treasurer and has been on the MFSS Board of Directors since 1995.
Michael E. Kim, M.D.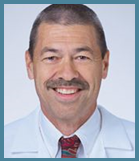 Dr. Kim is a Board Certified OBGYN since 1997 and is currently on staff at Kaiser Permanente since 1998.  He has had his own private practice and has served as the Chief of Staff at Maui Memorial Medical Center in 1991.  Dr. Kim has been on the MFSS Board of Directors since 1988.
Giulie Swenson, Psy.D.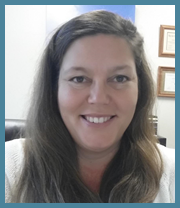 Giulie is a Clinical Psychologist at the Maui Memorial Medical Center.  She has over 10 years of diverse Clinical Psychology experiences including being a Mental Health Specialist for the Early Head Start program of MFSS from 2010 to 2014.  She joined the MFSS Board in October 2015.
Executive Leadership Team
Chief Executive Officer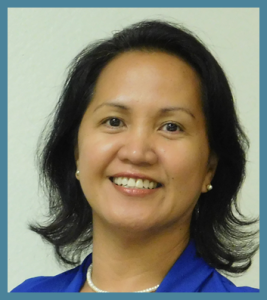 Edeluisa Baguio-Larena holds a Masters of International and Intercultural Management and a Bachelor's in Social Work. She has been the MFSS Director of Early Childhood Education Services since 2008 and became Interim CEO of MFSS in 2014 and confirmed as CEO in March 2015. She reports to the Board of Directors, and is responsible for the organization's consistent achievement of its mission, strategic plan and financial objectives.
Program Director, Quality Care for Hawaiian Keiki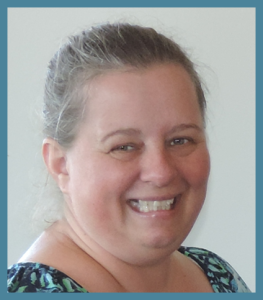 Daphne Ladia has been with MFSS for 17 years. She holds Bachelor's Degree in Human Services Management. She the Project Director for the Federally funded Quality Care of Hawaiian Keiki program.
Director of Resource and Program Development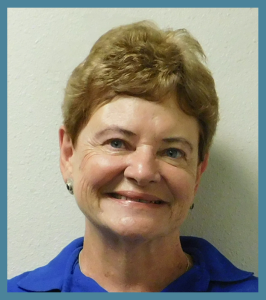 Vicki Draeger has a Ph. D. in Curriculum and Instruction, is a former Head of School of Montessori of Maui, and worked for 13 years as Head of Early Childhood Education for Keiki O Ka Aina Family Learning Centers before joining MFSS in 2013. Her responsibilities include creating and overseeing the implementation of a strategic approach to fundraising which may include major gifts, corporate donations, grant writing, and in-kind resources as well as support to programs through training and consultation.
Administrative Supervisor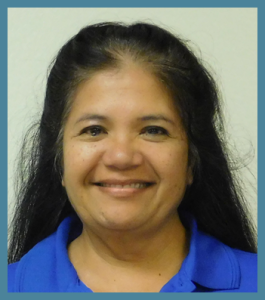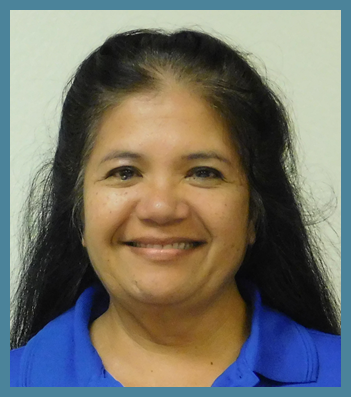 Zina Andrade has been with MFSS for 25 and is responsible for office related functions, general clerical support, coordinates Administrative Support for the Chief Executive Officer, helps with Orientation of all new employees, and coordinates Board of Director's meetings.