Michael Kim, M.D., President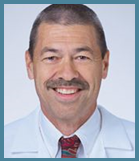 Dr. Kim practiced OBGYN on Maui since 1985 and was Board Certified OBGYN in 1987. He retired from Kaiser Permanente in June 2020. He had his own private practice initially before joining Hawaii Permanente Medical Group in 1998. He served as the Chief of Staff at Maui Memorial Medical Center in 1991. Dr. Kim has been on the MFSS Board of Directors since 1988.
Guilie Swenson, Py.D., Vice President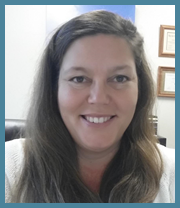 Giulie is a Clinical Psychologist at the Maui Memorial Medical Center.  She has over 10 years of diverse Clinical Psychology experiences including being the  Mental Health Specialist for the Early Head Start program of MFSS from 2010 to 2014.  She joined the MFSS Board in October 2015.
James Geiger, Esq., Secretary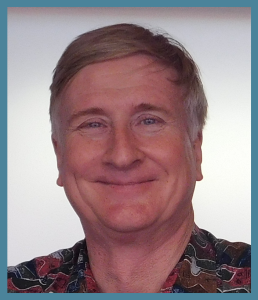 Jim is a partner with Mancini, Welch & Geiger since 2002 practicing in the areas of commercial litigation, general business advice, and land use matters.  Jim is the current MFSS Board Secretary and has been on the Board since 1989.
Steve Clark, M.D., Treasurer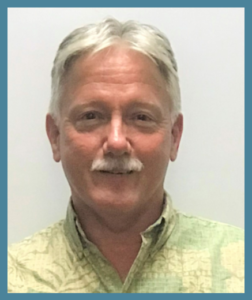 Steve is a dedicated pediatrician in private practice on Maui since 1985. Steve has  been a member of the Active Medical Staff at Maui Memorial Medical Center, and served on numerous hospital committees. He has also had the privilege of serving as chairperson for our Department of Pediatrics for the term 1991-1992. Steve currently serves as the Treasurer and has been on the MFSS Board of Directors since 1995.

Arliza Borja Losano
Arliza is an Assistant Vice President and Private Banker at First Hawaiian Bank.  She strives to build long-lasting relationships with high net worth individuals and business owners to help them and their loved ones achieve financial wellness.  A graduate of Baldwin High School, she married her high school sweetheart and they are parents to four children.  In addition to her role at Bank of Hawaii and full time mom, she is also a student of Chaminade University. Arliza joined the MFSS Board in April 2017.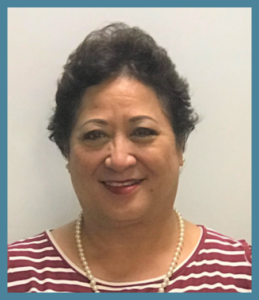 Joycelyn Victorino
Joycelyn has been a long time supporter and community partner of MFSS.  She retired in May 1, 2020 from ILWU where she worked for over 30 years.  She is a wife, the mother of two adult sons, grandmother of five, great grandmother of two, and the first lady of Maui County.  Joycelyn joined the MFSS Board of Directors in May 2019.  She also serves as the Board-Early Head Start Policy Council Liaison.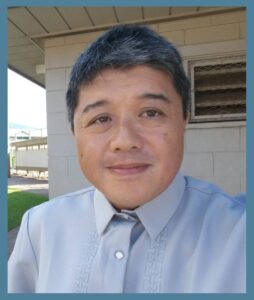 Jorge Tirona
Jorge is a Vice President and Senior Commercial Underwriter/Relationship Officer with Central Pacific Bank in Kahului. Born in Washington DC and raised in New York, Hong Kong and Manila, he attended High School and College in Catholic universities in Manila before returning to DC to obtain an MBA in International Development Finance from The George Washington University and embark on a career in banking. He has lived on Maui since 2007 with his wife Margarita and two daughters. He is active on the tennis courts as well as on the Boards of the Maui Food Bank and the Maui Filipino Chamber of Commerce, among others. He joined the MFSS Board in December 2019.


Punahele Hoopii
Punahele Hoopii has been a Juvenile Parole Officer/Community Liaison with the Office of Youth Services, Hawaii Youth Correctional Facility under the State of Hawaii Department of Human Services since 2018. She is a former Early Head Start parent and served as the program's Policy Council Chairperson in September 2018, and she remained a Community Member when her son graduated in 2022. Puna joined the MFSS Board in March 2023.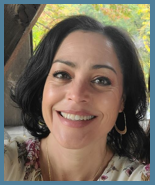 Desiree Kawasaki Abreu
Desiree is an Early Childhood Special Educator with the Department of Education. She has over 25 years with the Department as a School Counselor, Student Services Coordinator, Teacher, and Administrator. Ms. Des prides herself on being a passionate advocate for children and is our newest Board member. She joined the MFSS Board of Directors in September 2022.
Executive Leadership Team
Edeluisa Baguio-Larena, Chief Executive Officer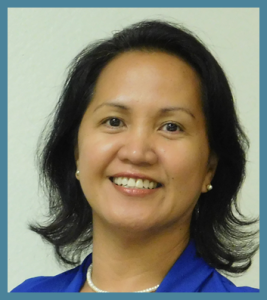 Edeluisa Baguio-Larena holds a Masters of International and Intercultural Management and a Bachelor's in Social Work. She has been the MFSS Director of Early Childhood Education Services since 2008 and became Interim CEO of MFSS in 2014 and confirmed as CEO in March 2015. She reports to the Board of Directors, and is responsible for the organization's consistent achievement of its mission, strategic plan and financial objectives.
Debbie Butay, Chief Financial Officer

Debbie Butay transitioned to Chief Financial Officer in December 2018.  Debbie also held this position from 2012 to 2014.  She has been with MFSS for 15 years. Under the direction of the CEO, Debbie is responsible for the organization's financial management.  She is also responsible for maintaining compliance with program contract requirements and government rules and regulations.
Daphne Ladia, Program Director, Quality Care for Hawaiian Keiki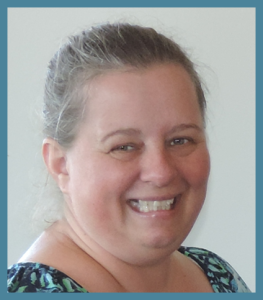 Daphne Ladia has been with MFSS for 20 years. She holds Bachelor's Degree in Human Services Management. She has been the Project Director of Quality Care of Hawaiian Keiki program since 2016. In January of 2020, she was assigned to manage the Ho'owaiwai Kaiaulu Project which includes Healthy Families America-Maui/Molokai, Outreach and Resource Specialists, Hale Hi'ipoi, Kane Connections, and Youth Services.  She provides oversight for the two projects ensuring all outcomes and objectives are met on time and within budget.
Larae Balag, Director of Early Childhood Education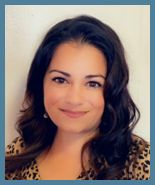 Larae has a Bachelor's Degree in Early Childhood Education. She is responsible for the operations of Early Head Start (EHS) and Hale Hi`ipoi Infant/Toddler Center in Hana. Larae has extensive experience in Early Childhood Education and has served as a resource speaker in EHS/Head Start conferences.
Elizabeth Osborn, Project Director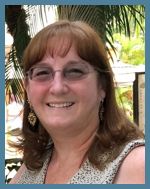 Beth holds a Bachelor's Degree in Education, with an Emphasis on Early Childhood. She joined MFSS in 2017 and has served as Clinical Supervisor to Early Identification and Home Visiting Programs prior to becoming Program Director of the Healthy Families America–Lana'i Program. She also serves as Child Development Specialist for HFA-Lana'i.
Traci Robello, Early Literacy Coordinator/Project Director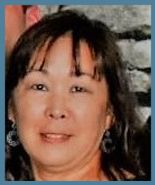 Traci has a Master's Degree in Early Childhood Education. She rejoined MFSS in March 2021. She worked in various programs at MFSS in the past, then went to Child Welfare Services and MEO Head Start. Before moving to Maui, she worked with the Learning to Grow Project at the University of Hawaii- Manoa, Center on the Family.
Zina Andrade, Administrative Supervisor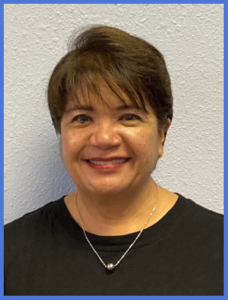 Zina Andrade has been with MFSS for 29 years.  She assists the MFSS Executive Leadership Team in all operations of the organization as well as facility management, office-related functions, general clerical support, administrative support for the CEO, helps with orientation of all new employees and volunteers, and coordinates Board of Directors' meetings.