The Service
Maui Family Support Services Youth Services Program provides Life Skills Training (LST) to high school and middle school students on Maui.
What is Life Skills Training?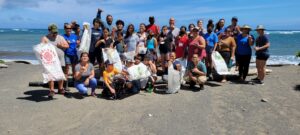 Botvin Life Skills Training (LST) is a research-validated substance abuse prevention program proven to reduce the risks of alcohol, tobacco, drug use, and violence by targeting the major social and psychological factors that promote the initiation of substance use and other risky behaviors. The comprehensive and exciting program gives adolescents and young teens the confidence and skills necessary to handle challenging situations successfully.
YOUTH SERVICES PROGRAM
1844 WILI PA LOOP
WAILUKU, HI 96793
PHONE: 808-242-0900
FAX: 808-249-2800